Featured Manufacturers
Daikin
Daikin provides innovative, premium, energy-efficient indoor climate management solutions to meet the changing needs of commercial and industrial customers.
LG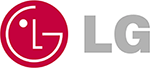 LG Electronics USA Commercial Air Conditioning business is a leading player in the global air conditioning market, manufacturing both commercial and residential air conditioners and providing total sustainability and building management solutions.
Carrier

Carrier provides sustainable solutions in heating, air conditioning, building automation, and energy services for the building lifecycle.
Trane

Trane's state-of-the-art equipment provides unparalleled comfort, efficiency and reliability. Their HVAC innovations controls portfolio, from industry-leading building automation systems to equipment controls and sensors, allows customers to operate their buildings at peak energy and operational efficiency.
Mitsubishi Electric

Mitsubishi Electric Cooling & Heating offers its award-winning line of variable refrigerant flow (VRF) zoning and split-zoning cooling and heating systems for both commercial and residential installations. The latest innovations in comfort technology and energy efficient HVAC products are provided by Mitsubishi Electric.
Johnson Controls

Johnson Controls delivers products, services and solutions that increase energy efficiency and lower operating costs in buildings for more than one million customers.
Honeywell

Honeywell Automation and Control Solutions develops and manufactures environmental controls, building solutions, personal protective equipment, life safety, security, sensing, scanning, and mobility products that enable safer, more comfortable, more secure, and more productive environments.
CellarPro

CellerPro offers a complete line of wine cellar refrigeration systems for wine cellars up to 2000 cubic feet.